Giovanni Giorgi, a pioneer in the sale of horses and their meat, can certainly be considered one of the first ones to understand the importance of quality, taste, genuineness and nutritive value of horsemeat in our nutrition. Originally from Oltrepo' Pavese, he arrived in Lecco in 1939 and decided to open some horsemeat butcher shops in the territory and in Sondrio. At the time healthy high-quality animals were hard to find, but strengthened by his experience and knowledge, Giovanni begun to travel around every Italian region, searching for carefully selected horses, but mostly he was interested in finding horses guaranteed in terms of health.
On the death of Giovanni in 1958, his sons Pietro and Luciano took forward their father's idea and in 1960 decided to build a small establishment in Valmadrera, whose aim was slaughtering horses, selecting and processing their meat. The whole process was intended to supply their own shops and other horsemeat retail stores located in Lombardy.
In the following years, the two brothers, worked towards a widespread commercialisation of horsemeat, contributing in creating a complex that was modern and technologically updated and at the same time strictly careful and respectful of hygienic sanitary norms.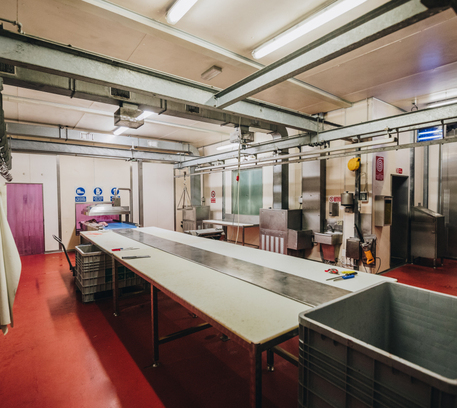 The accurate service and high-quality reward Pietro and Luciano's efforts, who, with great satisfaction, witnessed a development in sales all over Italy; however, as the work increased, the horses that they could find were not enough anymore, and for this reason they started going abroad for the source of live animals and pre-selected meat. In this way they built business relations with the most important breeders and butchers from East Europe, then with those from Nord and South America and this enabled them to find meat that was more and more in the line with the needs of the consumers.
After having made the Italian consumers appreciate horsemeat, Giorgi family decided to expand furthermore their production. NUOVA GIMEVAL arises from this choice in Valtellina, a valley where nature is unspoilt, and the perfect maturing is guaranteed by clear, pure and fresh air. NUOVA GIMEVAL stands for a modern establishment in which horsemeat is processed, salted and matured in order to create Bresaola (typical dried beef from Valtellina), or minced, stuffed and matured to produce equine sausages.
Today, Giorgi Spa With its 60-year-old experience can be considered one of the biggest companies in the field of horsemeat distribution and it is placed among the most important in Italy and Europe.